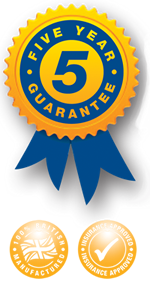 Bulldog CT220 Trailer Door Lock

Product Details
This highly effective Trailer Door Lock comes complete with Bulldogs highly developed Plunge Lock, which can be locked without the use of a key.
Features
* For use on the rear doors of Schmitz Trailers that have concealed locking bars.
* Prevents the doors from opening by securing the overlapping door.
* Completely covers the door handle
* The lock incorporates a unique feature that allows it to be located behind the door mechanism, effectively blocking operation of the door.
* Easily moved from trailer to trailer, no fixings required.
* 50mm x 8mm case hardened steel, resistant to hacksaw and drill attack methods.
* Highly developed 10 pin plunge lock with anti drill centre pin.
* Over one million possible key combinations.
* Multiple locks can be supplied with the same key for fleet or multi user applications.
* Weight 3.2kg.
Downloads
Data Sheet [CT220 Trailer Door Lock.pdf]
File Size: 235.91KB

Instruction [CT220 Instruction.pdf]
File Size: 786.83KB