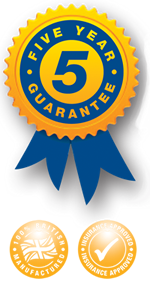 Bulldog CT440 Container Lock

Product Details
This highly effective adjustable Container Door lock can be moved from container to container and comes complete with Bulldog's Super Lock Bolt.
* Simple to fit, heavy duty and portable.
* Fully case hardened, drill and pick resistant lock.
* Fits 242-467mm outside of bars.
Also available King Pin Lock for 5th wheel ref KP100.
Product Video
Downloads
Data Sheet [CT440 Container Door Lock.PDF]
File Size: 623.78KB

Instruction [CT440A Instruction.pdf]
File Size: 1.02MB