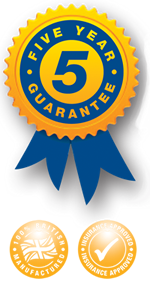 Bulldog QD22Y Wheel Clamp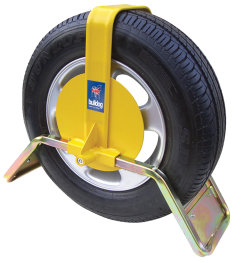 Product Details
Dual purpose clamp ideal for towing and storage.
Fitted in seconds without the use of the key.
High security drill and pick resistant lock.
Lower arms case hardened.
Large disk protects wheel nuts.
Compact easily stored in the front locker.
Sold Secure silver approval.

The QD Wheelclamp meets Police approved standards.

Secured by Design is the only form of Police approval for products in the UK.
Product Video
Downloads
Fitting Video [QD.mpg]
File Size: 3.25MB

Instruction [QD Wheel Clamp.PDF]
File Size: 311.11KB

Data Sheet [QD Wheel Clamps.PDF]
File Size: 180.96KB

Size Chart [QD Size Chart.PDF]
File Size: 351.22KB