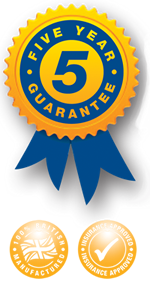 When you are on a great horse, you have the best seat you will ever have.- Winston Churchill
Date: 14/03/2023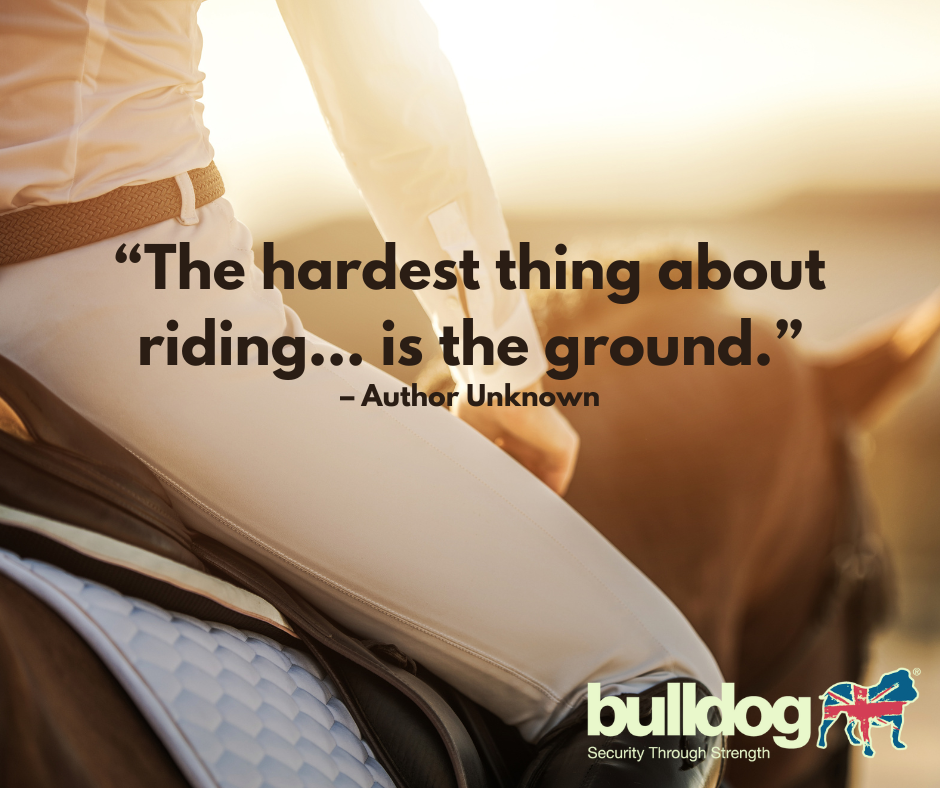 🐎
"No hour of life is wasted that is spent in the saddle"
Horses are beautiful majestic creatures that bring joy and happiness to many people around the world. Winston Churchill said "No hour of life is wasted that is spent in the saddle" and with over 374,000 horse owning households in the UK we obviously agree.

🐎
"The world is best viewed between the ears of your horse."
Spring is a fantastic season for horse riding. As we leave the winter behind and warmer weather makes a more regular appearance there are many reasons to smile and plenty of jobs to be done. Our blog will cover some of the fabulous things that only horse owners & riders will understand now that we have finally reached the Spring season.

🐎
"The hardest thing about riding... is the ground."
Fed up of the cold? Riding under floodlights? Mucking out in the dark?
Don't despair. The days are getting longer... the weather warmer...
Nothing puts the spring in both of your step quicker than your first warm day riding outside and spending more time together enjoying nature in the sunshine
After a long winter enjoying the off season, lets be honest, you are both likely to be unfit and stiff. It is important to gradually increase exercises in your horse's routine and also follow your own core, balance and leg exercise and stretching routines to avoid injury.

🐎
"There is something about the outside of a horse that is good for the inside of a man."
Bye bye winter blankets & wellies... Hello 'Riders Tan' & fly masks!
As the fields and bridleways begin to dry out it's smiles all around with a happier horse and less mucking out for you. All of the extra grooming time with your curry comb is so worth it when you are left with a beautiful shiny summer coat topped off with a new all-important fly mask, your horse will look as cute as a frolicking foal in a field.
Celebrate no more heavy rugs, wet and covered in mud. Get them in the wash, repair (using a repair kit available online) and pack them away in an airtight zip bag and say goodbye for the next few months
🐎
"When you are on a great horse, you have the best seat you will ever have."
SPRING = CLEANING
It's time to clear your house and stables of your horse-riding clutter and remove any unfixable items. Spring days are perfect for moving your horse out of their stable to enjoy the fresh air and you can concentrate on a deep clean.
Don't forget to clean and check all light fittings, windows and maintain your security products. SECURITY LIGHTS are an excellent deterrent that automatically turn on as soon as someone steps foot under them. They can be placed outside the stables and at the yard entrance. If you don't have them already fit CHAINS that cannot be easily cut with bolt cutters on your gates and movable yard equipment.
SECURITY POSTS will secure your horse box/trailer and restrict access when you need to.
Take this time to keep on top of the small jobs like squeaky doors, loose bolts and check DOOR LOCKS or GARAGE LOCKS. Organise your tack room and treat yourself to a SADDLE STOP & WALL BRACKET
🐎
"Riding never gets easier. You just get better."
It's time to contact some fellow horse buddies and arrange a leisurely ride out together. Improve your horse's social skills and everyone's mood.
Schedules will start doing the rounds of shows and competitions, it's another sign that good weather is coming. Preparation for shows is key. Ensure that your tack is clean and always lock inside your horsebox/vehicle during the show
During shows always lock your tack inside the horsebox/vehicle
Prepare your horse box by fitting a WHEEL CLAMP and HITCH LOCK & TR55


"He knows when you're happy. He knows when you're comfortable. He knows when you're confident. And he always knows when you have treats."
Horse facts
🐎 There are over 600 different horse breeds
🐎 Tallest horse Samson stood at 2.20m (21.25 hands) & weighed 3360lbs / 1524kg
🐎 Smallest horse Thumbelina stood at 17.5" and weighed 57lbs / 26kg
🐎 Fastest horse A Long Goodbye was clocked at 55mph
🐎 Highest recorded jump was over 8ft by Huaso ex-Faithful
🐎 Oldest horse Old Billy lived to the grand old age of 62 (average life span 25-30 yrs.)
🐎 The world's most expensive horse is Fusaichi Pegasus who sold for $70m in 2000
🐎 Handy while standing in a queue... A horse can sleep standing up or lying down
🐎 Horses can be found on every continent apart from Antarctica
🐎 The closest relatives to horse are Donkeys, Zebras and RHINOS!?!!
🐎 A horse cannot breathe through its mouth...only its nose
🐎 Horses can't burp or vomit