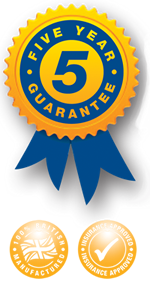 ❤️ Protecting what's precious to you ❤️
Date: 09/02/2023
As we approach Valentines Day many of us stop to appreciate what is precious to us. While popular culture makes you believe that Valentine's Day is only for love-struck couples, it's a day of love, and that love can be for anyone. Thus, all kinds of love should be celebrated; whether it is for your friends, family and kids. The value placed on a possession is created through a combination of personal importance and monetary value
Precious: Adjective
• valuable and important
• of great value; not to be wasted or treated carelessly
• of great value because of being rare, expensive, or important
Here's some tips on how to protect what's precious to you
Looking after loved ones...
Whether human or part of our animal world we all have a special someone who we want to protect
• Avoid identity theft - check accounts regularly for suspicious activity, never give out personal info or card details over the telephone
• Use social media wisely, important details are often taken from an innocent post.
• Invest in a personal Tracker TR20 & TR99 for loved ones to carry on their person for peace of mind when out and about or home alone
• Self-Care- Be aware of your own mental and emotional health. Take care of your own needs and don't sacrifice your own well-being to please others
Your home is your haven...
A home isn't just somewhere to live it's a haven offering peace, comfort and shelter
• Invest in a home alarm system or even a dummy box to deter burglars
• Secure your home Wi-Fi and create strong passwords. Don't use the same passwords for every account
• Keep personal documents in a safe place CB10
• Install Smoke & Carbon monoxide alarms
• Secure outbuildings and passageways which often contain expensive tools, some of which a burglar could use to break into your home.
• Make sure that garage & shed doors are solid and fitted with good garage door locks. Always keep garage windows and doors locked, particularly if your garage is attached to your house with a door leading inside.
• Chains & Padlocks on side gates and a strong fence can deter burglars
• Gravel driveways and paths make it harder for burglars to approach silently. Security Lights also deter burglars and reduce hiding places.
• If you're a homeowner or business that stores fuels or oils onsite invest in a fuel tank lock.
Passionate about your vehicle?......
Apparently 1 in 10 Brits love their cars more than their partners! If that includes you, don't worry we won't tell! The most common names people give to cars are Betty, Freddie, Daisy and Rosie
Our range of Vehicle Security products include;
• Wheel Clamps
• Steering Wheel Lock
• Van Door Lock
• Tracker BD1 TR36
• Security post
Caravan of Love....
As you know we love our caravans here at Bulldog. They are an affordable way to have regular breaks and amazing experiences on your doorstep and further afield, the added bonus being our dogs can come too! Famous Caravan, Camper & Motorhome lovers include; Coldplay Frontman Chris Martin, Oscar winning Actor Matthew McConaughey, TV Presenter Lorraine Kelly, Chef Jamie Oliver and Dame Helen Mirren
Our range of Caravan, Motorhome and Trailer Security products include;
• Hitch Lock
• Wheel clamp
• Security Post
• Trackers
• Winter Wheels
Valentine's Day Fun Facts....
❤️ The oldest Valentine's Day card was written in the 1400s. It has been preserved in the British Museum for all to see.
❤️ Pets are the Best! While Valentine's Day was originally celebrated for the love among people, people have now started to consider their pets as their Valentines. Approximately 9 million pet owners per year buy gifts for their pets on this special day.
❤️ One day isn't enough for the Argentineans. They take a week to celebrate Valentine's Day and in addition to February 14th they also set aside seven days in July for "sweetness week"!
❤️ Teachers receive the most Valentine's Day cards
❤️ Friends are the real winners in Finland and Estonia who celebrate Friend's Day on February 14th. Cards and gifts are given to everyone from a friend to a neighbour. However, Valentine's Day is still celebrated as a popular day to get engaged in both countries. In Estonia, singletons can also take a ride on the Love Bus, in hopes of meeting an admirer.