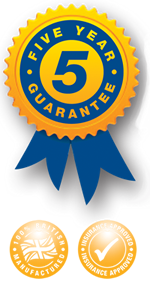 Bulldog Vans & HGV Security - Van Door Lock
Please choose a product from the list to view more details.
If you're not sure what product you need, click here to ask our security experts.

Bulldog VA101 Van Door Lock
External, additional security for rear van door.

Bulldog VA102 Van Door Lock
Bulldog Van Door Lock, For sliding side door.

Bulldog VA50 Pair of Van Door Locks
Pair of side and rear door locks, keyed alike.