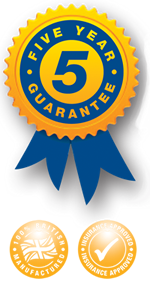 Fuel theft alert as prices continue to soar
Date: 23/03/2022
The soaring cost of fuel is having a devastating effect on everyday lives but another knock-on of the present crisis is the increase in petrol, diesel and heating oil thefts.
We are seeing reports of criminal gangs targeting haulage depots, lorries and cars being drained of fuel and even drivers being drugged or assaulted as thieves attempt to cash in to the tune of hundreds of thousands of pounds.
Methods range from this kind of full-frontal attack to the more sophisticated, which has even included switching off street lights so the crime can be carried out under the cover of darkness. The problem has even led to police in Nottinghamshire going undercover and deploying a 'decoy capture lorry' in a bid to catch criminals in the act.
It's not our policy, for obvious reasons, to go into any detail about how these thefts can be carried out. We believe the fact that it's happening and is on the increase means we need to alert businesses, vehicle owners and residents who use heating oil in their homes to what's going on and the need to do something to prevent it.
Vehicle owners should:
● Make sure you fit a lockable fuel cap.
● Fit a car alarm and tracker, which will also alert you to any vehicle tampering.
● Park in a garage if you have one, or on the drive with the added protection of a security post.
● If you have to park on the street, leave your vehicle in a well-lit area.
● Install security lighting and security cameras.
● Fit a steering lock and wheel clamp for additional security.
Homeowners with a heating oil tank in the garden should also consider the security light and CCTV options - it's actually a prudent measure for every home, anyway! And you should also fit a fuel tank lock.
Hauliers need to ensure their compounds are secure, alarmed, have the appropriate security lighting and CCTV and for additional insurance fit:
● An airline lock to vehicles
● Container locks
● King Pin Lock
● Van door locks
A constant threat
We are living in extraordinary times and the rising cost of fuel is likely to be with us for a while, but even in more normal times the cost of fuel plays a huge part in our day-to-day lives - which means theft is a constant threat and there is always someone waiting to cash in on the misfortune of others.
Being aware of the risks means you are in a better position to act and protect your property in a way that could prevent you being the victim of theft - but don't leave it too long before you do something about it!