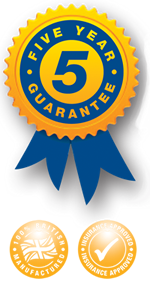 Lorry thefts - an expensive and worrying trend!
Date: 11/08/2021
Thousands of lorry thefts are happening across the country every year resulting in millions of pounds in lost vehicles and cargos. These thefts are on the increase with the worrying trend sparking calls for Government action recently from the Road Haulage Association - so just how safe are your lorries and drivers?
We have seen a lot of lorries parked up in ports, haulage yards and elsewhere over the last year for obvious reasons but many others have still been out on our roads delivering the goods so essential to keeping the country running.
The problem if you are a transport manager is how to keep lorries, loads and drivers safe and secure, so are you confident that your security is as tight as it can be?
Facts and figures
The National Vehicle Crime Intelligence Service has revealed that in the first nine months of last year, goods valued at £48m were stolen in 3,016 lorry thefts across the UK.
Then, in May this year, the Road Haulage Association called on the Government to give greater importance to lorry cargo thefts saying it was "a significant and growing problem which incurs substantial losses".
If you add to this mix an estimated more than a third of UK businesses being hit by van thefts, then the scale of the problem becomes clear.
What can be done?
There are a number of simple steps that can be taken when it comes to HGV and van security - and we have them all covered at Bulldog Security Products!
● On the right lines - our airline lock prevents the brakes being released on HGVs and vans.
● Keep it contained - a robust container lock will help keep your cargo where it should be.
● Staying on track - Bulldog tracking solutions incorporate the very latest technology, helping to keep track of vehicles, loads and the safety of drivers.
● Prevent that theft - a kingpin articulated trailer lock will prevent vehicle coupling.
● Posting your intentions - security posts are a simple and effective deterrent to thieves.
● Get it clamped - wheel clamps will help prevent the movement of vans and HGVs.
● Keep it locked - we have a range of door locks to toughen up your lorry and van security.
● Government approval - a steering wheel lock is still one of the easiest to fit and most effective ways of preventing theft - and the Bulldog steering wheel lock comes with Department of Transport approval.
For more information about how we can help you meet your HGV and van security needs, call the team on 01952 728171.