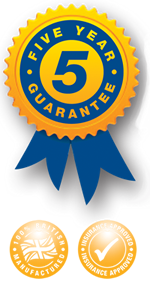 Rural Crime continues to climb
Date: 25/08/2023
NFU Mutual has published its latest Rural Crime Report and its no surprise that the crime rate has continued to rise.
Published on 1st August 2023 the report reveals:
• The cost of rural theft in the UK shot up 22% last year
• Rural crime cost the UK an estimated £49.5m in 2022, up from £40.5m the previous year.
• Quad and ATV theft reported to NFU Mutual cost £3m nationally, a 34% rise on the previous year.
NFU Vice President David Exwood said:
"As the NFU Mutual's report highlights, over the past 18 months highly organised gangs of criminals have continued to plague the British countryside, stealing livestock, high-value farm machinery and expensive GPS equipment, as well as trespassing on private land and regularly fly-tipping tons of rubbish.
"Following months of hard work between the NFU, NFU Mutual, government and other industry organisations, it was pleasing to see the Equipment Theft Prevention Bill recently gain Royal Assent.
"This new legislation gives the Home Secretary wider powers to make regulations that will deter the theft and resale of quad bikes and ATVs. "
Quad and ATV theft - Prized for their value and portability, quad bikes and ATVS were top targets for rural thieves. In 2022, quad and ATV theft reported to MFU Mutual cost £3m, a 34% rise on the previous year.
These vital vehicles enable farmers to efficiently complete work out in the fields. Theft can therefore be highly disruptive to the day-to-day operation of the farm until a replacement can be sourced.
In response to this Bulldog have launched a Sold Secure Gold standard wheel clamp which is suitable for ATV's, UTV's and Quads. Fitting wheel clamps, trackers and chains to anchor them down will help to deter potential theft.
Fuel theft - Theft of fuel from both farms and rural homes doubled in 2022 as high inflation turned organised and opportunist thieves towards the liquid gold sitting in fuel tanks across the country. With domestic oil and diesel hitting high prices last year, fuel theft also rocketed in 2022. Fuel theft can be highly disruptive, halting vital farm work or depriving a rural family of heat and hot water during the coldest times of the year.
Fit fuel bowsers with wheel clamps or hitch locks. Heating Oil tanks can be secured with a Fuel tank lock and consider motion activated security lighting around the tank areas. If vehicles or machinery are kept outside, park them with the fuel caps against a fence or wall.
Trailer theft - Soaring second-hand markets and demand sent the cost of trailer thefts up 66% in 2022 totalling £2.9m. With some being used for only a few weeks each year, and others on standby for regular transportation of livestock, trailers can be vulnerable to thieves who are stealing them in high numbers from fields and farmyards. Farmers are increasingly using forensic marking and tracking because trailers can be difficult to trace and easy for thieves to sell without documentation.
Record all details of your trailer, take photos and fit wheel clamps, hitch locks and a TR55 Tracker. Anything that obstructs a thief and prevents them from easily accessing what they want, can put them off committing the crime in the first place!
Being vehicle vigilant - Take extra measures to protect all vehicles. 4x4's, quads, fork lifts, trucks, tractors, and horse boxes are present on many rural properties, and due to their high resale value, these expensive vehicles are common targets for thieves.
.
Avoid leaving vehicles where they can be easily seen. Where possible, vehicles should be housed in a lockable garage or building, ideally with security lighting installed to the perimeter. Gangs typically target high-value equipment by staking out farms and rural properties during the day and return late at night under the cover of darkness to steal and potentially clone it. Trackers are a great bit of kit should anything go missing but remember to add visual deterrents like a steering wheel lock and wheel clamp.
Top Tips
• Carry out regular checks on boundaries making sure they are well-maintained and secure. Plant thorny hedging. This will deter but also collect vital evidence if crossed by a thief!
• Install a visible burglar alarm in all buildings
• Invest in good Security lighting
• Ensure windows & doors are secure and kept locked when not in use
• Fit strong locks to sheds, garages, outbuildings and skips
• Restrict access to your property with locked gates and security posts. Use posts or temporary obstructions to control wide access points to yards
• Keep expensive items out of sight when not in use
• If you use a storage container add a container lock
• Invert and cap gate hinges and ensure fixing bolts are secure and use covered padlocks
• Install warning signs and consider a visible CCTV system
• Maintain security equipment regularly to ensure it works correctly

Don't forget to place signs around the perimeter warning thieves that your property is protected. Visible deterrents like this are great for warning would-be intruders that your property is going to be more trouble than it's worth!
www.bulldogsecure.com
www.bulldogtracking.co.uk
www. bulldogsecurealarm.com