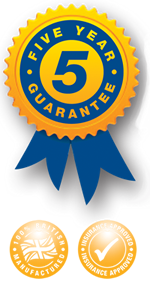 Bulldog Car, Motorhome & 4x4 - Security Post
Please choose a product from the list to view more details.
If you're not sure what product you need, click here to ask our security experts.

Bulldog GA80 Bulldog fold down post
Surface mounted for ease of installation.

Bulldog SA5 Removable Security Post
Removable security bollard. Serious protection for driveways and forecourts.