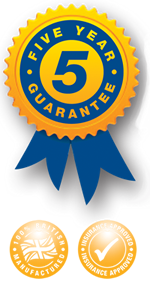 New Hitchlock for AK301 and AK351 Coupling
Article Date: 08/07/2011
To cater for the recent introduction of the AL-KO AK301 and AK351 Couplings, Bulldog have introduced the AB model hitchlock.
It utilises Bulldogs renowned 25mm diameter case hardened locking bolt with anti drill and pick features, and a fully welded cover assembly. Both have been used in Bulldogs products for many years and are therefore well proven against criminal attack. Manufactured by Bulldog in the U.K.
Click on Trailer/Plant Equip on the left and select Hitchlock for further details of the AB Hitchlock.