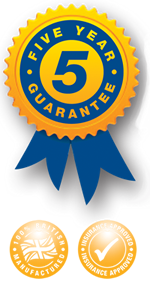 Bulldog Blog
Date: 27/06/2018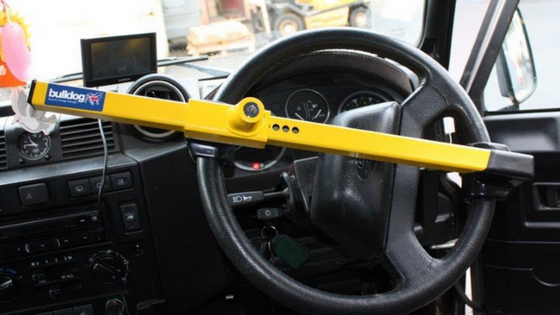 Ah, the good old days! We are all guilty of reminiscing and longing for years past. The older we get the more we yearn for what has gone, never to return. Or will it?
Some things are destined to stay with us, make a regular return through a new audience and can even become re-invented. Fashions, music, TV shows, films, toys and . . . the steering wheel lock (of course!).
Take the 1980s, for example. Care Bears, the Rubik's Cube and Action Man were all selling well while a new fledgling security company was taking its first tentative steps in humble surroundings in Bridgnorth.
That company has grown into a global player now and lives eight miles up the road in Much Wenlock, but Bulldog Security Products is still very much committed to keeping people and property safe by producing top-quality reliable security devices.
Sometimes simplicity is best and less, as they say, is more. Our steering wheel lock falls into that category. It isn't complex, difficult to fit or hard to understand - it just works and is just as much an effective low-cost deterrent today as it was when we first launched back in 1984 (34 years ago, how time flies!).
We produce two locks here at Bulldog, the BW550 which fits most makes of cars and the BW600, Department of Transport approved, for motorhomes, vans and HGVs.
So, what became of Care Bears, Action Man and the Rubik's Cube?
They have all enjoyed a pretty good life, actually.
Care Bears were created in 1981 with the thought of them being used on greetings cards but the characters went on to appear as toys, in TV shows and on film.
They were so popular they relaunched in 1991, 2002, 2007 and 2012, with the range moving forward again two years ago with Care Bears and Cousins.
Action Man actually started life in the mid 1960s and is now over 50 years old. He has had some ups and downs over the years but has recently enjoyed some high profile coverage by starring in the MoneySuperMarket TV ad campaign
The Rubik's Cube hit the global stage in 1980 and sold more than 100 million worldwide in the next two years. It is now estimated to have sold more than 400 million and one in seven people have tried to unravel its secrets.
And our humble steerling lock?
As for the steering wheel lock, it is still selling very well. It is a high-visibility presence in the vehicle which often makes the thief give up and look for an easier target.
We think we may be still talking about our steering wheel lock in another 30 years!
Read More »