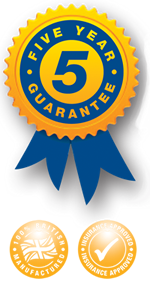 Keeping Your Vehicle Safe
Date: 19/01/2023
In 2022, an average of 159 vehicles were stolen each day which equates to over 58,000 in a year! We have put together some hints and tips to help you keep your vehicle safe.
LOCK it
If you are quickly popping back into the house or refuelling the car, always make sure to lock before you leave. Try to get into the habit of locking your vehicle even if you are only leaving it for a moment. Don't rely on an audio or visual signal actually check its locked as some thieves use 'jammers' to intercept the signal leaving it unlocked and vulnerable. If your vehicle has wing mirrors that fold in automatically when locked make sure you lock it properly. Many criminal gangs are looking out for vehicles like these where the wing mirrors are still out as its clear that its unlocked. Remember it's illegal to leave your vehicle running unattended so don't be tempted during the cold weather to de-ice or warm the car while you are still inside your home
KEYS or KEYLESS
Keep your keys safe, never leave them unattended in public and when you are at home make sure your keys are both out of sight and reach. It's not uncommon for keys to be stolen from inside your home by thieves fishing for them through your letterbox.
Have a keyless fob to enter and start your vehicle? Always use a faraday bag or shielded wallet when out and about and a lockable metal box when at home, such as our CB10 Portable Security Box. You can also turn off the wireless signals on your fob when it's not being used. This will help to prevent relay theft. Thieves only need to be within metres of your key fob to capture the signal and fool the car into opening and starting.
Be SEEN to Be SECURE
Old school deterrents are making a big comeback in the digital age particularly wheel clamps and steering wheel locks not only are they visible but also very hard to remove easily or quickly. A visual deterrent is a good way to avoid vehicle theft and its often enough to make an opportunistic thief move on to an easier target
LIGHT up your life
Thieves can use darker times during the day and night to conceal their attempts of theft. Security lights placed around your home and parking area can act as both a deterrent and an effective way to spot someone who shouldn't be there!
A private garage with a Garage Door Locks is one of the safest places to park. If this isn't possible or you are out and about try to find a parking space which is well lit, open and has a high footfall making it visible to the general public.
We DON'T need to SEE WHAT You've GOT
Avoid theft or vandalism by taking your belongings with you when leaving your vehicle. Even loose change on display can be enough for some criminals to strike. Remove anything that can be removed such as SAT NAV's and holders (remembering tell-tale suction marks on the glass), phones and keys etc
Don't leave your logbook or service records in your car. It might seem like logical place to store them but, if you're a victim of car theft, the documents will make it easier for the car to be sold and you could become a victim of identity fraud. CB10 Portable Security Box
Keep TRACK of it
Most modern cars will come with a factory fitted immobiliser, but adding a car alarm can reduce your insurance premium as well as the risk of car theft. The next stage would be to fit a tracker. GPS Trackers might not stop thieves from stealing your vehicle, but will offer an extra layer of security, and make the chances of recovering your car much higher if the worst does happen. They are an affordable addition which can aid personal safety, help to reduce insurance premiums and of course increase the overall security wherever you are.

JUST in CASE - EMERGENCY Kit
Taking up just a small amount of space in your boot the below list can make a very big difference in an emergency
• Spare tyre & tools to change
• Warm Clothes/Shoes
• Sunglasses
• First Aid Kit
• Jump leads
• Car Owner's manual
• Ice scraper / De-icer
• Map
• Wind-up Torch
• Water / Snacks
• Phone lead/Charger
• Fuel Can
• Hi-Viz Clothing
• Warning Triangle
• Basic Tool Kit
To view our full range of vehicle and home security products visit our Website