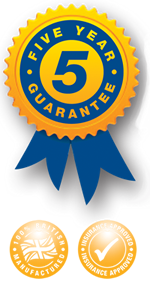 Joining the fight against Rural Crime
Date: 20/03/2023
Sadly, rural crime continues to affect many...
It is organised, repetitive and the impact on farmers, businesses and the local rural communities should not be underestimated
Rural crime tends to fall into one of four categories:
• Agricultural - working farms, farm machinery, farm buildings and smallholdings.
Offences include theft of equipment or fuel, damage to property and livestock worrying.
• Equine - working stables and equestrian centres. Offences include tack theft and livestock worrying.
• Wildlife - Offences include hare coursing, poaching and interfering with protected species
• Heritage - Offences include lead theft, damage to ancient monuments and illegal metal detecting.
Everybody needs good neighbours! If you have people living nearby why not organise a get together in your local pub. Not only will you get to sample a few pints and make friends but, this will also give you an opportunity to discuss anything that is concerning in your area and work together to look out for any suspicious activities.
You may want to organise a social media page or WhatsApp group and join a local rural crime watch to keep everyone informed of suspicious activities that you need to be aware of. You could carry out regular drive-bys together to monitor local activity.
Being vigilant and alert can help to prevent a crime from taking place!
Being vehicle vigilant
Take extra measures to protect all vehicles. 4x4's, quads, fork lifts, trucks, tractors, and horse boxes are present on many rural properties, and due to there high resale value these expensive vehicles are common targets for thieves.
All vehicles whether car, quad or tractor should have the keys removed when they are not in use. At the end of the day, keys should ideally be hidden in a Security box within a secure location.
Avoid leaving vehicles where they can be easily seen. Where possible, vehicles should be housed in a lockable garage or building, ideally with security lighting installed to the perimeter. Gangs typically target high-value equipment by staking out farms and rural properties during the day and return late at night under the cover of darkness to steal and potentially clone it. Trackers are a great bit of kit should anything go missing but remember to add visual deterrents like a steering wheel lock and wheel clamp.
Quad and ATV theft is on the up. They are easy to transport and the absence of registration plates makes it harder to identify them once stolen. Fitting Trackers and Chains to anchor them down will help to deter any potential theft. Take photographs and record makes and models of all equipment and vehicles you have to help police investigate and aid insurance claims should the worst happen.
According to NFU Mutual rural thieves are not only targeting new vehicles but also old pick-up trucks too. Older Toyota Hilux and Mitsubishi L200 are the most regularly targeted pick-up models. The average age of L200s stolen in 2022 was 12 years, and 10 years for Hilux vehicles.
Shipping delays and the effects of Covid and Brexit are contributing to the rise in demand for new and second-hand machinery and rural thieves are continuing to steal large numbers of Land Rover Defenders and their parts due to the high resale value.
In 2022 Trailer theft increased by 69%. This year it is expected to rise even further due to high demand and inflated prices of trailers and horseboxes. Again, record all details of your trailer, take photos and fit wheel clamps, hitch locks and a TR55 Tracker. Anything that obstructs a thief and prevents them from easily accessing what they want, can put them off committing the crime in the first place!
Explore your Estate and buildings
Farmhouses and other rural properties need the same security as any other home. But, if you own a rural home you might have multiple structures on your property that may not be visited for weeks at a time. Because of the remote location, additional security measures are needed and it's important to secure all areas of your property that store valuables.
Keeping your yard tidy and clear of tools and machinery is one of the easiest things to do. If it's not visible to a thief and they can see a security system in place, they will be less likely to go through with the crime.
• Carry out regular checks on boundaries making sure they are well-maintained and secure
• Keep all doors and windows shut and locked when not in use
• Install a visible burglar alarm in all buildings
• Invest in good Security lighting
• Ensure windows & doors are secure
• Fit strong locks to sheds, garages, outbuildings and skips
• Maintain security equipment regularly to ensure it works correctly
• Use security posts or temporary obstructions to control wide access points to yards

Take care of Tools & Equipment
With a rise in theft of smaller, portable items like tractor GPS systems and power tools such as chainsaws, jet washers and welders ensure they are kept in a secured building or container.
• Install a burglar alarm on buildings where equipment is kept
• Always lock vehicles
• Keep expensive items out of sight when not in use
• Consider using hitch locks, wheel clamps or chains & ground anchors
• Keep a record of all valuable items and take photographs
• Fit outside security lights
• Fit strong Door locks to sheds, garages and outbuildings
• If you use a storage container add a container lock
Focus on Fuel
Fuel theft more than doubled in 2022. Fuel thieves often target farms and rural homes under the cover of darkness where, if they are not properly protected, they can drain tanks within minutes. Anything from basic plastic tubes to pumping apparatus is used to siphon causing both a financial loss and huge inconvenience to the owner.
Whether fuel is being stored in a fixed tank or is in a vehicle there is a risk of theft.
Fit fuel bowsers with wheel clamps or hitch locks. Heating Oil tanks can be secured with a Fuel tank lock and consider motion activated security lighting around the tank areas. If vehicles or machinery are kept outside, park them with the fuel caps against a fence or wall.
Guard with Gates
Maintaining your gates is vital job that we sometimes overlook. Even if not used regularly, make sure they are well-maintained and locked with a good quality padlock and chain. A rusty lock is easier to penetrate and gives a thief the impression that your property might not be well secured and maintained either. Hinges on your gates should be capped or inverted to prevent easy removal.
Restrict the access to your grounds with locked gates and security posts
The fewer ways in the better!

Be Boundary conscious
Take a good look around your property boundary for any potential places where it could be made more secure.
• Plant thorny hedging. This will deter but also collect vital evidence if crossed by a thief.
• Dig deep perimeter ditches to stop unwanted vehicle access
• Restrict access to your property with locked gates and security posts
• Invert and cap gate hinges
• Make sure fixing bolts are secure and use covered padlocks
• Install warning signs
• Consider installing a visible CCTV system

Avert with Alarm & lights
Keeping watch over your entire property can be a challenge especially at night. Thieves don't want to be seen; they operate well under the cover of darkness.
Consider placing motion-activated security lights that turn on every time they detect movement. Not only will this alert you, it will also act as a deterrent.
Place your lights in vulnerable areas;
• Along the driveway of your home.
• Around all barns, outbuildings, sheds and garages.
• Near the back and front yards of your house.
As well as motion-sensor security lighting, CCTV cameras and Alarms are great for crime prevention. Install in access locations, vulnerable areas and around the perimeter.
Don't forget to place signs around the perimeter warning thieves that your property is protected. Visible deterrents like this are great for warning would-be intruders that your property is going to be more trouble than it's worth!